Project Hail Mary, Andy Weir, USA, 2021
Project Hail Mary, Andy Weir, USA, 2021
The year is a few decades into the future: the sun is fading fast, and Earth is looking at a catastrophe of immense proportions; within a couple of decades there will be no life left on the planet. Countries that would normally be enemies have anxiously banded together to find an answer. A probe sent to Venus has discovered an organism that is not only reproducing at an amazing rate but is also pulling energy from the sun. Ryland Grace, a science teacher, finds himself recruited by the group looking for an answer, and he names the organism Astrophage.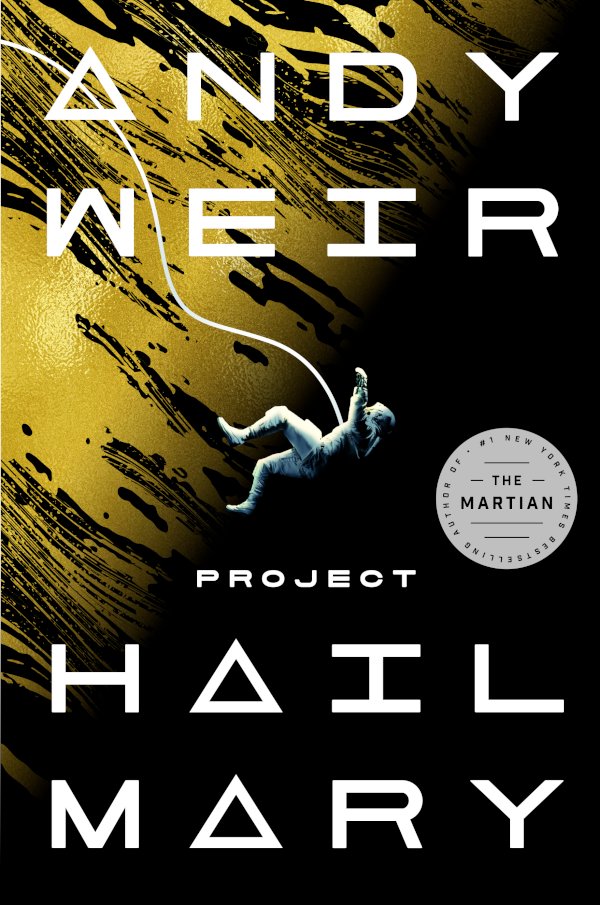 Grace discovers that Astrophage uses carbon dioxide to reproduce and that it gives off a huge amount of light energy (energy that it is absorbing from the sun). The group attempting to save Earth decide to multiply their few samples of Astrophage on a massive scale, hoping to use it as a fuel source. By sending a spacecraft to Tau Ceti, a star situated 12 light years from Earth (which though similar to the sun does not seem to have been affected by Astrophage), they are hoping to solve the puzzle of Astrophage and save Earth.
Ryland, who never expected to be anything more than a science consultant on the project, suddenly finds himself as one of the three people on the actual spacecraft, the Hail Mary. It is a suicide mission to save mankind, but it is definitely not something Ryland had intended to sign up for. After years of travelling, he wakes from his medically-induced coma to discover that his two companions are dead and he is on his own. Or is he?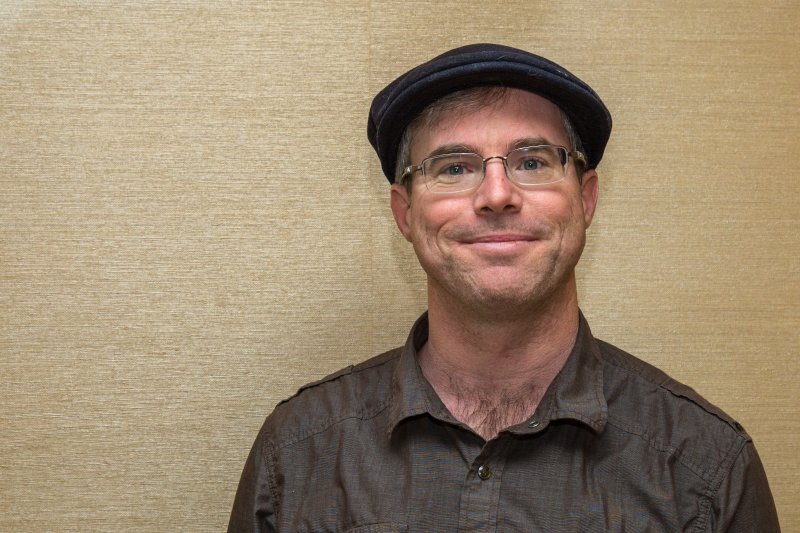 Weir has constructed a delightful tale with many sudden turns and surprises. The wealth of technical information and mathematical calculations can be somewhat daunting to those of us who are not scientifically inclined; however, it is possible to collect all these facts into the background and concentrate on the story itself.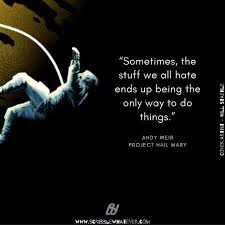 The story is unusual, to say the least, but it is also plausible. The string of sometimes breathtaking, amazing experiences, which are expected in such a genre, is overlaid with a definite emotional and moral awareness as well a sprinkling of comedy. I felt a connection with Ryland and especially with Rocky (you will have to read the book to find out about Rocky) – a definite sign that a book is worth reading.