Hembiträdet, Marie Hermanson, Sweden, 2004
Hembiträdet, Marie Hermanson, Sweden, 2004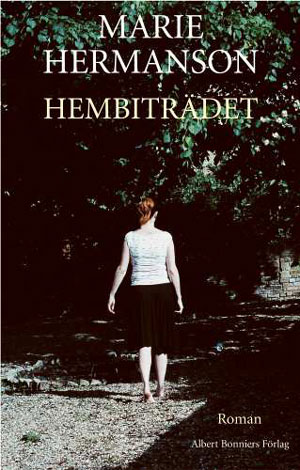 As far as I know, Hembiträdet (The Maid) has not yet been translated into English, even though Hermanson's book Himmelsdalen (The Devil's Sanctuary) has been translated and is the basis of a recent television series called Sanctuary.
In Hembiträdet, we meet Yvonne, an efficient businesswoman, who is in a loveless marriage. Her husband, who is rarely at home, spends his free time with a retinue of lovers. As well as having little contact with her husband, Yvonne also seems to have lost contact with her teenage son.
Out driving one evening, Yvonne's car breaks down in a place she has never previously visited, and she is forced to fill in a couple of hours while the car is being serviced. She occupies herself by wandering around the streets of the small suburb known simply as Området or The Area. She peeps in through windows and fantasizes over what the people who live in the houses might be like and what they might be doing. Later, after the car has been made roadworthy, she makes a habit of returning to Området on a regular basis: she has discovered that her new pastime has a meditative effect on her and that it makes her feel happy and at ease.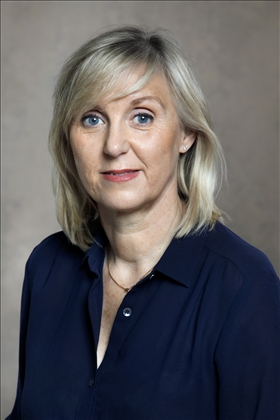 There is, however, one house where curtains prevent her from looking inside, and when the owner, Bernhard Ekberg, advertises for a part-time maid she applies for the position. It is at this point that the story begins to hurtle down some very strange paths: who is this Bernhard Ekberg? Why is he living on his own? Is he living on his own? What has he done? Has he actually done anything at all?
The story is captivating and kept me reading, wanting to know what had happened and what was going to happen; however, I found Yvonne's hobby particularly disturbing, even if she tried to explain it in the latter part of the book by saying that she was lonely. There are doubtlessly many lonely people in this world, but it is to be hoped that they do not all make a habit of going around at night, peering in through other people's windows.
A light read (with some unusual elements), this is the type of book that is perfect to read in between more serious books. Until the book has been translated, English readers may be interested in The Devil's Sanctuary, which is coloured by a similar kind of strange suspense.