Dead Right: How Neoliberalism Ate Itself and What Comes Next by Richard Denniss, Australia, 2018/2019
Dead Right: How Neoliberalism Ate Itself and What Comes Next by Richard Denniss, Australia, 2018/2019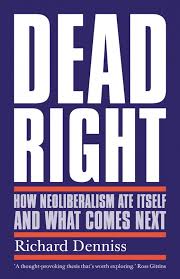 As Denniss says in the beginning of his book: 'The key question we must face is: what kind of country do we want to build? Do we want more coalmines, or more wind turbines? Better education and aged care, or lower taxes for high-income earners? Over to you.'
This book about neoliberalism (defined by the Oxford English Dictionary as 'A political approach that favours free-market capitalism, deregulation, and reduction in government spending') began life as a Quarterly Essay. It is a must-read for all Australians and should be made part of the compulsory reading for all high-school students.
Denniss manages to bring together all those negative things about our political situation that we know, or have suspected, and mould them into a readable (and, at times, sad and frustrating) whole. The lies and motives of successive governments are made clear, and we begin to understand why we are in the mess in which we now find ourselves.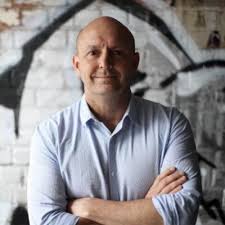 It becomes very obvious that the private sector does not do things better and that, in the main, it simply exists for its own profit. Now, in the 21st century, in spite of making billions of dollars during the mining boom, Australians are being told that they have to tighten their belts, because the government cannot afford to be spending on things like health, education and welfare. In fact, people who expect such 'hand-outs' are simply layabouts who are not pulling their weight.
Australia is no longer the country of the worker and the 'fair go'; its citizens are no longer equal. Extraordinary amounts of wealth have been collected in the coffers of the few, while the rest of the population fight against unemployment, ridiculously high property prices, as well as a lack of infrastructure, good education facilities for all, and a workable, fair health system. The list, unfortunately, goes on and on.
However, Denniss does not simply list off negatives he also makes many suggestions as to how we could get the country back on to the right track. We can only hope that enough of the 'right' people manage to read the book and that, even at this late stage, we can begin going in the right direction.
A most thought-provoking book.
(The photo of Denniss is from news.com.au)