Agnes Grey by Anne Brontë, UK, 1847
Agnes Grey by Anne Brontë, UK, 1847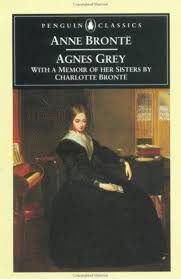 Agnes Grey, though fictional, is actually based on many of Anne Brontë's own experiences as a governess in the 1840s, and if you consider children of today (i.e. twenty-first century) to be rude and undisciplined then this is definitely a book you should read. While Agnes Grey's small charges are nothing short of horrendous, Brontë paints a picture of a male-dominated society where women know their place and where young girls are allowed little more ambition than the hope of a good (i.e. financially secure) marriage.
When the book was published in 1847 many people felt that Brontë's imagination had run rife and that the characters, even if fictional, were in no way realistic. Unfortunately, she is simply describing what she herself had experienced – a reality that many (i.e. men) would have found confronting and uncomfortable. Brontë may well come across as owning the moral high ground in the book, but like the characters she has created she is a product of the times in which she lived.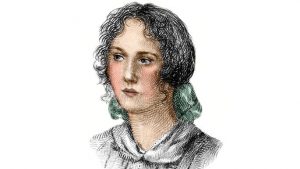 Extremely observant with quaint turns of speech no longer in use, Agnes Grey gives a picture not only of unruly children and subjugated women but also of ordinary 'lower-class' people and the social mores of the time. There is sufficient suspense concerning Agnes' day-to-day work situation and her romantic interest to keep the reader intrigued.
A book worth reading.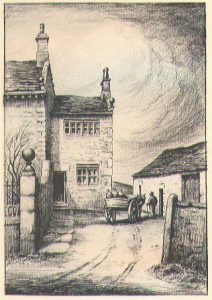 The drawing of Anne Brontë above is from The Times.
The drawing to the left is by Jack Hewer. It portrays the old manor house and it was used as a frontispiece in the original edition of the book.