Addition by Toni Jordan, Australia, 2008
Addition by Toni Jordan, Australia, 2008
Grace Lisa Vandenburg gets through her day by obsessively compulsively counting everything around her – the number of minutes it takes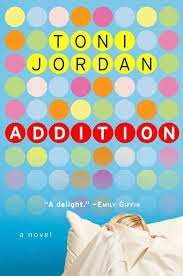 her to clean her teeth, the number of strokes to brush her hair, the number of steps between any two places, the number of sprouts on her sandwich. . . Everything must be divisible by five or ten otherwise she teeters on the edge of a panic attack. She has to count. As she says on page 27: '. . . without it (counting) the world would be too big and too changeable. An endless void. I'd be lost all the time. I'd be overwhelmed."
She has not been working for more than two years, and her world has shrunk to her very small flat, the café across the road, and the nearby supermarket. Her hero is Nikola Tesla, and her best friend is her niece Larry. Then Seamus enters the picture and things spiral into a disordered pattern of change until Grace realizes that average is actually unique and that different need not be negative.
There is much humour in this book, and it is easy to be lulled into believing that it is a light read; however, beneath the humour, Addition reveals an acute awareness of the reality and sadness of mental illness and how it can alienate a person from the rest of the world. At the same time, it concedes that doctors, psychologists, and psychiatrists want everyone to be the same: "All that matters to doctors now is that we humans become closer to being the same." (Page 155), and, as Grace is well aware, same may erase different but it also destroys genius.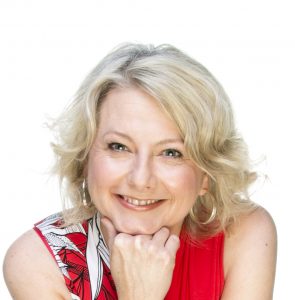 Clear-sighted observations of Grace's obsessions and compulsions, and an in-depth practical and emotional understanding of the treatments to which she is subjected, make me wonder whether Jordan has had similar experiences to those of her heroine or whether the book is simply the result of careful research. Whatever the case, the reader might well smile at the image of Grace counting out pieces of grated carrot (using a pair of tweezers), but the horror of being trapped in such a situation is only a heartbeat behind the initial image. Throughout the book, I found myself pulled between this horror and the realization that Grace is not stupid, in fact she is probably more intelligent than most of the people around her.
As she notes at the end of the book: "Most people miss their whole lives (…) life isn't when you are standing on top of a mountain looking at the sunset (…). Life is brushing your teeth or making a sandwich or watching the news or waiting for the bus. Or walking, Every day, thousands of tiny events happen and if you're not watching, if you're not careful, if you don't capture them and make them count, you could miss it. You could miss your whole life."
Although the author is Australian, and the book was published in Australia, the spelling and many expressions (Main Street, college, math. . . ) are all American. Whether this was done in an effort to appeal to an American audience is difficult to say, but I feel that it grates against the Australian content of the book and leaves the reader wondering whether the setting is in Australia or whether it is actually in America. However, disregarding this one flaw, the book is definitely worth reading.
The image of Toni Jordan is from www.tonijordan.com