Year of Wonders, Geraldine Brooks, UK, 2001
Year of Wonders, Geraldine Brooks, UK, 2001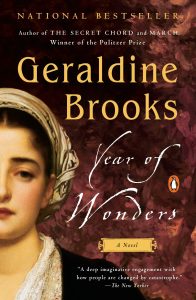 I was given this book to read by a friend, and I opened it not having the slightest idea what it was about. I was pleasantly surprised. They say that there are 'right' and 'wrong' times to do certain things; I also feel that there are probably 'right' and 'less right' times to read certain books. Had I read Year of Wonders when it was first published, almost twenty years ago, I would have still enjoyed it, but I would not have lived through it in the same way that I did, reading it in 2020.
Year of Wonders is about the plague that devastated London and parts of England 1665 – 1666, but more specifically it is about the village of Eyam in Derbyshire. As the plague spread beyond London, Eyam, after having experienced several deaths, made the amazing decision to quarantine itself in an effort not to contaminate the surrounding villages. The sacrifice was monumental: only one third of those three or four hundred souls who lived in the small village survived; on the other hand, the decision probably saved hundreds of villagers beyond the borders of Eyam.
Not all those who lived in Eyam were convinced that quarantining was the right way to go, but they followed the dictates of their rector, Michael Mompellion (a follower of the brand of Protestantism centred around the Book of Common Prayer), and a former rector, Thomas Stanley, a Puritan, who had been expelled from the village for his beliefs a year or so earlier. This strong, combined, if somewhat conflicted, religious force convinced the people that there was no other option. The Earl of Devonshire agreed to keep the people supplied with food and supplies as long as they were in quarantine.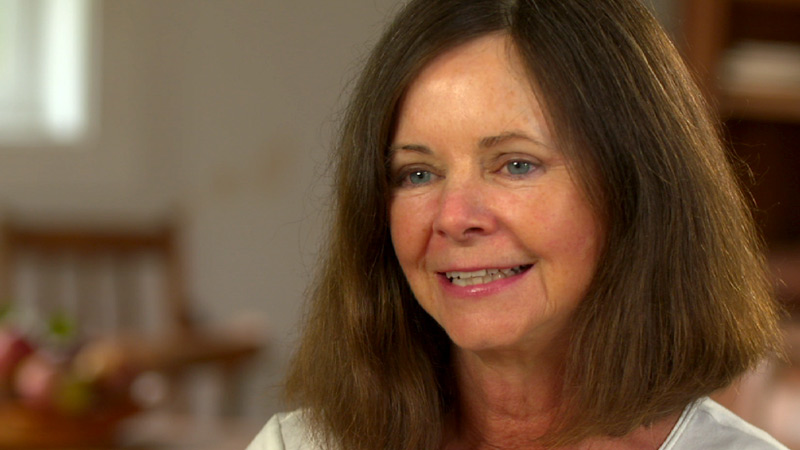 The book centres around Anna Firth who, at the beginning of the book, has recently lost her husband in a mining accident and is on her own with two small children. To make ends meet she takes in a lodger, George Viccars, a tailor. Viccars has recently arrived from London, and without anyone realizing, has unwittingly brought the plague with him.
It is obvious that Brooks has done an amazing amount of research, and the book is packed with beliefs – both religious and secular – customs, facts and language all contemporary with that period. Wise women, or witches, are interspersed with superstitions, strange remedies and different (and often horrible) ways of meting out justice. Descriptions of pitiful hovels and crofts, greed and even the lunacy caused by loss and deprivation, together with the occasional Flagellant, are all pitted against a background of storms, rain, mud and snow, and only add to the general depressing atmosphere of the book.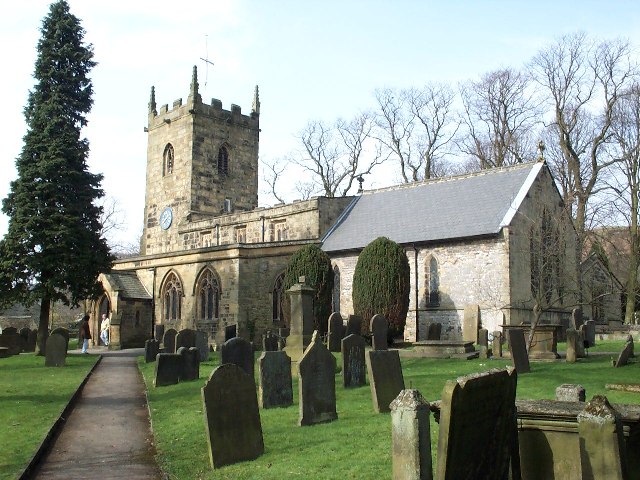 That the people begin to realize the importance of social distancing (three yards between families) and the danger of handling something that has previously belonged to a plague victim are things that have an uncanny connection with what we have been experiencing for the last nine or ten months throughout this pandemic. Like the villagers of Eyam, we also are loath to come too close to someone who is not family, and, undoubtedly, there are probably many, now impacted by Covid-19, who believe that if they act/do not act in certain ways then they will be saved. Year of Wonders describes self-sacrificing villagers and villagers who can see an opportunity for personal gain. There are the people who believe that the end is nigh, and there are those who regard themselves as invincible. In some ways, although we now know much more about infection and how it can be spread, nothing has really changed.
Living through the present pandemic and reading Brooks' book I was able to actually feel the fear and the frustration of the villagers whereas had I read the book two decades ago I would have understood the fear and appreciated the frustration but I would not have experienced it in exactly the same way. This is a book that offers many insights and parallels for those who have lived through 2020.