Doften av en man (The Scent of a Man) by Agneta Pleijel, Sweden, 2017
Doften av en man (The Scent of a Man) by Agneta Pleijel, Sweden, 2017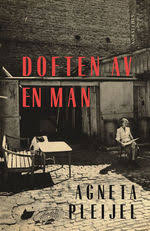 For me, the quote by Franz Kafka at the front of the book – "There is a destination but no way there; what we refer to as way is hesitation" – beautifully sums up what the book is about. The Scent of a Man is the second part of Pljeijel's autobigraphy and roughly covers a ten-year period of her life.
Agenta Pleijel, one of Sweden's leading authors, has written the book in the third person, looking back on herself as though she is a stranger she is learning to know. The book begins when Agneta, in her early twenties, moves to Gothenburg to study literature and anthropology at the university. She finds accommodation in a less-than-desirable cellar flat and concentrates on her studies and her social life. After several, fleeting, sexual relationships she meets someone with whom she falls in love, but when, after a couple of years, he moves on without explanation she slides into a long period of depression.
Superficially outgoing and confident, she actually lacks confidence, and the fact that her father (well-known mathematician Åke Pleijel) and her mother, Sonja (author and musician) have separated does not help. She feels responsible for her parents' happiness, moving between the two, calming and appeasing. Her father is obviously searching for some kind of elusive happiness, while her mother simply wants the relationship restored.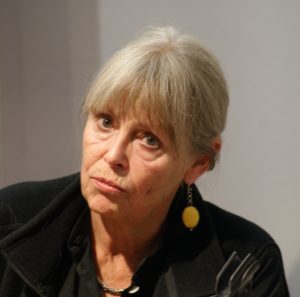 Desperately in need of love, Agneta throws herself into a string of sexual realationships, most of them not much more than 'one-night stands', but they fail to give her what she needs. As she completes her studies and begins to work as a journalist, she returns to Stockholm, experiences a couple of slightly longer relationships and, in her late twenties at the end of the 1960s, meets L.
Throughout the book Agneta – both the young Agneta and the old Agneta – question the relationship between men and women, and the need for the man, at all costs, to retain his superiority. As she writes near the end of the book (in translation): 'I discovered that the source of men's disdain of women is their fear of not being men'. Her relationship with her parents, together with her need to avoid conflict impacts on her own relationship and, in doing so, colours the entire book.
Beautifully, honestly, almost poetically written, this is an important book in the ideas it puts forward – a book for both women and men.
The image of Agneta Plejeil is from wikipedia