Towards Zero by Agatha Christie, UK, 1944
Towards Zero by Agatha Christie, UK, 1944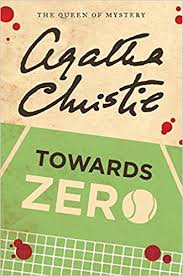 This beautifully constructed and presented tale is in true Agatha Christie style. A group of disparate characters is collected in one place – a small seaside village in the south of England – where the murders take place. The reader is presented with numerous possibilities as to who might have been behind such an abominable deed, but nothing is certain until Superintendent Battle manages to collect the small pieces of evidence and, after discarding many of them, tie everything together.
At the beginning of the book, Mr Treves, an elderly and much admired solicitor, is discussing detective stories with some companions, and he says: '. . . they begin in the wrong place! They begin with the murder. But the murder is the end. The story begins long before that – years before sometimes – with all the causes and events that bring certain people to a certain place at a certain time on a certain day.'
It is with this idea in mind that Christie has fashioned her story, using the first part of the book to give the reader snippets of information regarding some of the main characters: Nevile, Audrey, Kay, Mr MacWhirther, Thomas. . . even Superintendent Battle himself. We learn that Nevile was brought up by Sir Matthew Tressilian (now deceased) and his wife, who is still living in the large family home in the seaside village. Bedridden Lady Tressilian is cared for by a very small retainer staff and enjoys opening her home to friends and, of course, Nevile. We also learn that Nevile was once married to Audrey but is now married to Kay, that Mr MacWhirther once tried to commit suicide at the very seaside village where Lady Tressilian holds court and that Thomas has spent the last seven or eight years working in Malaysia.
There are many other pieces of information that merge (quite spectacularly) with a series of events – not least a couple of murders – that take place in the month of September, the month when all the characters find themselves in the seaside village, either as guests of Lady Tressilian, or as guests in one of the nearby guest-houses. The question is: who is the murderer and what was the motive?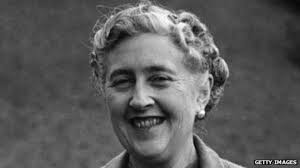 This is light reading at its best, and Christie's clever management of the plot means that the identity of the culprit (or culprits) remains elusive until the very last pages. Definitely recommended.
Photo of Agatha Christie from the BBC