These Are The Names by Tommy Wieringa, Holland, 2012
These Are The Names by Tommy Wieringa, Holland, 2012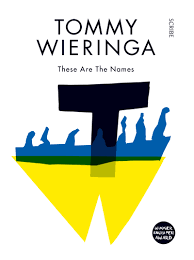 This is a book on many different levels. It is about our need to belong and our search to find the place where we can belong. It is about identity; it is about who we actually are versus who we appear to be. It is about a less-than-perfect world and the migration it spawns. It is about corruption and decay both on the level of society and also on the level of the individual. It is about our need to have something, someone, in which or in whom we can believe and trust.
Pontus Beg is police commissioner in the fictional border town of Michailopol, situated somewhere on the wilderness of the Eurasian Steppe. His vague memory of a Yiddish song sung by his mother many years ago sets him on a quest to discover who he actually is, and as small pieces of the puzzle come together his life takes on another meaning.
Parallel to Beg's search for his identity is a group of refugees fleeing west across the steppes, hoping to find a better life 'across the border'. As food runs out and they become emaciated and half dead, their energy is focused completely on their own survival – a focus that is much stronger than any association with the group. Then something dreadful happens, and, like the Jews carrying the bones of Joseph, they are given a proxy god to lead them out of the wilderness.
The paths of Beg and the refugees eventually cross, at which point the two stories merge.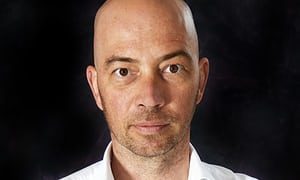 For most of the book, the refugees in These Are The Names have no names, no identity; in many ways they are non-people, whereas the people in the town all have names. If we cannot name something, we can pretend that it does not exist; if we refuse to tell others our name, we can pretend that we do not exist.
Beautifully, almost poetically, written, These Are The Names will definitely remain with you after you have read the last page and closed the book. In this day and age it is a book that should be widely read.
Photo of Tommy Wieringa from The Guardian