The Remains of the Day by Kazuo Ishiguro, UK, 1989
The Remains of the Day by Kazuo Ishiguro, UK, 1989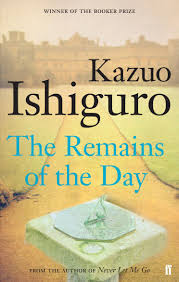 This is a brilliant book, beautifully written and intelligently executed. On one level it is about a road trip around the south of England, taken in 1956 by Mr Stevens, the butler from Darlington Hall. On other levels it is about class, the years between the wars, suppressed feelings and, most of all, 'dignity'. As Mr Stevens argues, '. . . 'dignity' is something one can meaningfully strive for throughout one's career.' (p. 34), but, if we are to believe Mr Stevens, dignity is something reserved for a certain class of people, professional butlers included – ordinary people are not capable of the same level of thought as their betters and, consequently, are unable to achieve the same (or any) level of dignity. 
For Mr Stevens his career, to serve those greater than himself with dignity, becomes his life. It dictates his time, his interests and how he should relate to others. As his father is dying, Mr Stevens feels that his priority is to serve his employer and his father must, therefore, take second place; when the housekeeper, Miss Kenton, indicates a willingness for friendship, he obtusely disregards all the signs, being completely focused on his goal, which is to serve his 'betters' with dignity.
Ishiguro manages to capture the essence of what one can imagine it was like being a butler in the early part of the twentieth century. The language, the descriptions, the thought patterns are all beautifully handled. However, it is a sad book, and at the end, when Mr Stevens is finally forced to confront and question the greatness of his employer and what might have been as regards his own personal life, one wonders at the opportunities lost, the relationships ignored and a life wasted.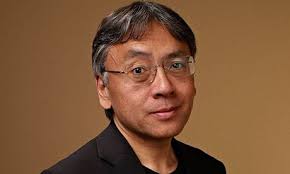 When his present employer, an American, returns to America on business, Mr Stevens is given his employer's car and a few days off. He decides to take a road trip to visit Miss Kenton, who is now living in Weymouth in the south west of England. It is more than twenty years since he last saw her, but he has received a letter in which she seems to be indicating that her marriage is over and that she would be prepared to return to Darlington Hall. As Mr Stevens leaves the security of Darlington Hall behind him he thinks back on his life, his actions and his non-actions, his beliefs and his dislikes. He also reflects on his former employer, Lord Darlington, who was active in helping Nazi sympathizers prior to World War II.
As a character, even though he is beautifully painted, the butler did not appeal to me: he is extremely snobbish, and I found many of his attitudes and beliefs annoying; yet at the same time I understood that he was a product of both his time and his occupation. Within the very tight framework he had built around himself I feel that he most probably honestly believed that his way of acting was always positive and 'dignified'. I am not even sure that he fully understood what he had missed, not even at the end of the book.
This is an amazing book and definitely worth reading.
The photo of Kazuo Ishiguro is from The Guardian (UK).