The Elegance of the Hedgehog by Muriel Barbery, France, 2006
The Elegance of the Hedgehog by Muriel Barbery, France, 2006
This is not an easy book to review as there are as many minuses as there are pluses. While I was reading it, I swung constantly between liking it and disliking it; by the time I had reached the end, I was really not sure which side had won.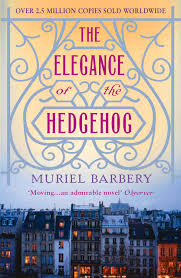 It is the story of Renée, concierge to a block of very up-market flats. Although Renée's exterior is that of a poor, uneducated, middle-aged woman, her interior, where she harbours a love of the classics and music, is very different. After a tragic incident when she was still a young girl, she feels that she must always exist within the limitations of her own class.
In many ways, this is a book about class.
A death in one of the flats heralds a change of tenant, and bit by bit we are introduced to Kakuro, a wealthy, yet culturally aware, Japanese man. In one of the other flats, a thirteen-year-old girl, Paloma, is planning to kill herself. The three people – Renée, Kakuro and Paloma – gradually become intertwined with each other, and their lives change dramatically.
It is very obvious that Muriel Barbery must have studied philosophy, and philosophical thoughts and arguments saturate the entire novel. At times it is very easy to feel, rightly or wrongly, that Barbery is merely showing off her talents in that area. The writing is often loquacious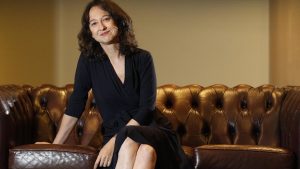 and unnecessarily convoluted, which I found extremely irritating. Yet, in between all these negatives, there are many spot-on observations and some beautiful descriptions of the human situation.
Whether or not the class divide in the twenty-first century is still as strong in France, as the book would make one believe, is not something that I can answer; however, class to one side, the book poses many interesting questions about human relationships. On that basis, I would say that the book is most probably worth reading.
The photo of Muriel Barbery is from The Advertiser