The Brute by Guy des Cars, France, 1951
The Brute by Guy des Cars, France, 1951
When someone suggested that I should read The Brute, I assumed that it would be relatively easy to find a copy. However, this was definitely not the case. The library did not have it, and trying to purchase an English translation was impossible: obviously the book was out of print in English. My French not being up to such a standard, I began searching the second-hand book shops where I finally managed to secure a copy of the book.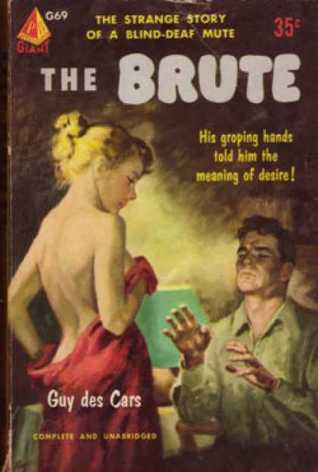 The cover of the paperback, showing a half-naked woman, made me wonder whether or not the book was going to be worth all the work I had trying to find it: it had all the marks of a scrappy B-class novel. Fortunately this was not the case, and the cover had no doubt been designed to capture a certain type of reader (who most probably would have been extremely disappointed in the actual book).
The book is about a blind deaf-mute man, Jacques Vauthier, who becomes caught up in a dreadful murder mystery. All the evidence points at him being the perpetrator, and in his statement to the police he does not deny what the police believe, instead he agrees that he is the murderer. For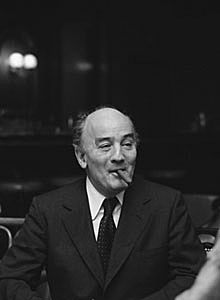 Victor Deliot, the man given the task of defending him, the outcome looks bleak, and without some kind of miracle his client will almost certainly be executed.
However Deliot is an intelligent man with the ability to collect small snippets of information and collage them together into the truth. During the process the reader learns a lot about Vauthier's childhood (which was abominable) and about the kind Yvon Rodelec, who welcomed the young Vauthier to his school as a ten-year-old and taught him how to communicate with, and understand, the world around him. We also meet Solange, another person of great importance in Vauthier's life.
Though the language may be somewhat dated, it is consistent with both the time and the characters, and it manages to bring credibility and suspense to the story – suspense that remains with the reader until the very last pages. In many ways a forerunner to this era of detective novels and suspense thrillers The Brute is, in spite of the cover, well worth reading.
The image of Guy des Cars is from Wikipedia