Never Let Me Go by Kazuo Ishiguro, UK, 2005
Never Let Me Go by Kazuo Ishiguro, UK, 2005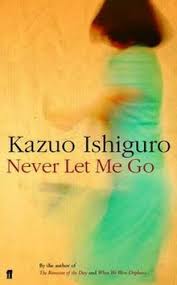 Beautifully written by the winner of the 2017 Nobel Prize in Literature, Never Let Me Go is sad, confronting, horrific and, at all times, thought-provoking. Superficially about a children's home, as seen through the eyes of Kathy, one of the children (now an adult), the book dances around images of creative activities and the relationships between the children and their guardians while suggesting a much more sinister world, lurking just under the surface.
Although, at first sight, there might be some reason to classify the book as Science Fiction it does not take long before understanding that Never Let Me Go is a terrifying example of Science Non-Fiction; it gives us an insight into where we might be headed, as scientific advancement, especially within the areas of genetics and medicine, loses sight not only of ethical and moral considerations but also of the very essence of what it is to be human.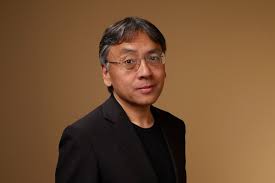 Is this loss something that can ultimately be redeemed? Will it, together with all other lost things, end up in that little corner of England called Norfolk, or is it simply something that has to be written off in the name of progress?
The fact that the book implies rather than describes adds a shadowy layer to both events and perceptions, skilfully leading the reader to that point where he or she must question not only the practices narrated in the book but also those practices that are already accepted in our world beyond the book.
Image of Ishiguro from The New Republic