Room Nineteen, straddling the line between reality and science fiction, is about two men and a woman caught in a maze of corridors and rooms. There are no windows or exits and no one has any idea why they are where they are or how they got there in the first place. To make things more complicated, the maze seems to be layered through the dimension of time with experiences from the past moving seamlessly into what can only be the future. There are many questions, but few answers, as all three are swept towards the dramatic conclusion.
A psychological thriller that questions the very way we relate to time.
PURCHASE Room Nineteen
You can purchase Room Nineteen directly from the publisher, AoE Publishing, but most online book shops carry it as well (Amazon, Booktopia, Book Depository, Fishpond, to name only a few). Anyone living on the Central Coast of NSW can find the book at the Regional Art Gallery in Gosford. Copies are also available at Kariong Post Office. Should you require more information, you are welcome to contact me.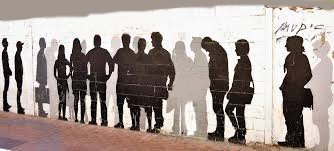 REVIEW
"Diane Eklund-Abolins's new book, Room Nineteen, is one that raises many questions and poses a few theories about time, eternity, and that feeling of 'deja vu' we sometimes get when meeting a stranger that seems more like a soulmate. How many times have you met someone, and even though you haven't met them before that you are aware of, they seem perfectly familiar to you, and within a few minutes they are almost like an old friend. Such is only one of the themes Mrs. Abolins explores in this deeply philosophical, but ultimately readable book.

Tilda, one of three main characters, suddenly finds herself standing in a line at a reception hall with many other people. She has no recollection of how she got there, what she is supposed to be doing there, and doesn't remember even what previously happened in her life. All she knows is that she must follow orders that make no sense, and continually walk through a maze of never–ending corridors to rooms where she experiences different things. Why? She doesn't know. No one knows. When she meets Oswald, a mathematician, who tells her that he is trying to figure the way out, he gives her hope that she is not eternally doomed to walk windowless halls and become a sheep to the rigidly structured rules.

The first thing I noticed about the book is that Mrs. Abolins calls the chapters 'fragments'. That is very fitting. The reader is kept off-balance and in the dark about the characters' situation as the characters themselves. As they go to different rooms (none in sequential order), there is no predicting what they will find. They change ages. They see people long dead. Is it scenes from their past? Their future? Or is it just all some strange other dimension?

Pieces of the puzzle are slowly revealed, and it is clear the main characters have a connection in their lives. Are they alive, dead? Are they in purgatory? What is the nature of time? In the end, there are no definitive answers to that question. We don't really find out why they are where they are, how they got there, who put them there. But isn't that the same with our own lives? Are we free, or are we being guided by some cosmic force with plans of its own, a God or some other being? Eklund–Abolins has obviously put a lot of thought into those very difficult questions, and let's be honest, unanswerable ones (at least not on this side of life). But she does take these themes and crafts them into an interesting, character driven novel that will make you think.

Room Nineteen reminded me of a cross between No Exit by Jean–Paul Sartre and the new age phenomenon The Secret. Whether or not one's beliefs coincide with the author's, the final result is that you will have a lot of fun trying to find out what exactly the characters are going through and looking at your own philosophy about eternity, time, your past, your present, and future." Heath Jacks, USA