En droppe midnatt by Jason Timbuktu Diakité, Sweden, 2016
En droppe midnatt by Jason Timbuktu Diakité, Sweden, 2016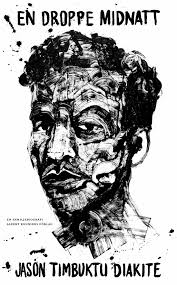 As it says on the front cover, this is an important book. Not only does it look at the black/white situation in America, it also examines the same situation in other countries, more specifically  Sweden. In translation the book could be called 'A Drop of Midnight', though I am not sure that it has been translated into English.
Jason has grown up in Sweden. He is neither black nor white – his father a black American and his mother a white European – and as he approaches middle age, he realizes that he does not know who he is. As a child he dreams of being white; as a young man he embraces rap and reggae and wishes that he was black. A brown man with a foot in both white and black worlds, he does not really know where he belongs.
Although the book examines his childhood and the bullying that resulted from him not looking like everyone else, the focus of En droppe midnatt is Jason's successful search for his identity. Travelling to America and connecting with relatives he slowly pieces together the family tree, which has survived despite the dark shadow of slavery. He gradually understands who he is and how he fits into the twenty-first century in a country that is just as far from his roots in America as from his original homeland in Africa.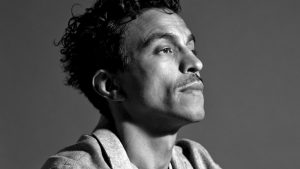 At times I felt that the book became somewhat submerged in the network of small anecdotes about Jason's extended family, but at the same time I realized that these were the stories that gave the book its raison d'etre. As his aunt Juanetta says: If you constantly tell a child that he is worthless, lazy, ugly and a thief; if you beat him and treat him without respect, what kind of person do you think he'll become? What do you think he'll end up doing? We are that child. Four hundred years of abuse, pain and murder have made us what we are today. Beautiful, terrifying, dysfunctional and strong. (Page 175).

The photo of Timbuktu is from Sveriges Radio